Alloys International Pte Ltd is an organization specialising in the reconditioning of propellers and other machinery components including valves, pumps and rotors to meet customers requirements and the product will perform in accordance to the intended purpose or better to enhance customer satisfaction. Operations include machining, turning, boring, welding (incl. PTA, MIG & TIG), cutting, grinding, fitting, polishing, balancing etc.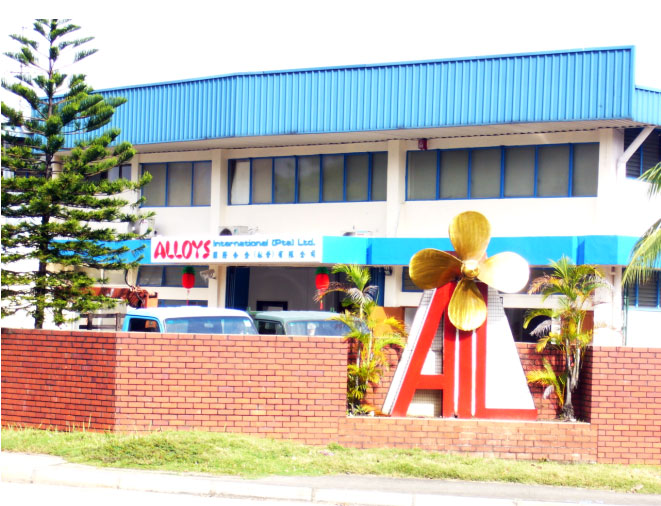 Our Factory
The Company is in the business of recondition by repair and renewal of propeller or machinery components since 1972.
The value of the Companyís fixed assets is approximately S$ 1,500,000.00 and an annual turnover of well over S$ 2,000,000.00.
The Company is a progressive Company that can satisfy Clients' specification with our sophisticated in-house machineries, backed by our years of engineering know-how and a team of experienced and dedicated workforce.
The Company employs about 25 skilled tradesman who have gone been trained to perform the jobs to the satisfaction of our Customers. Training and upgrading of skills is always a continuous process.
The company has established, documented, implemented and maintained a quality management system arid continually improved its effectiveness in accordance with the requirements of this International Standard (ISO 9001:2000).